WooVina Variation Swatches
WooVina Variation Swatches is a plugin provides a much nicer way to display variations of variable products. It convert your normal variable attribute dropdown select to nicely looking color or image select. You can display images or color in all common size. Display them in round or square mode.
KEY FEATURES:
Supports color/image/text variation swatches and dropdown select.
Woocommerce improved variable product attributes and attribute swatches.
Global color or image values for attributes.
Inbuilt color/image product filter.
Works on mobile devices.
Different sizes of swatch from small to large.
Square as well as round swatch support.
Option to display option name below swatch.
Show selected option name on single product page.
Shows color or image swatches on shop/category/tag archive pages.
Inbuilt direct variation link feature.
Change product image on swatch hover on category/archive pages.
Color , image swatches compatible with [product_page ] shortcode.
Show more link if swatches number are greater than defined.
Slider for shop swatches if swatches number is higher than set value.
Version 1.2.5 | April 29, 2021
Fixed - Deprecated: Required parameter $post follows optional parameter $product
Fixed - Warning: Trying to access array offset on value of type bool
Tweak - Fully compatible with WooCommerce 5.2.2
Tweak - Fully compatible with WordPress 5.7.1
Tweak - Fully compatible with PHP 8.0.5
Version 1.2.3 | August 20, 2020
Fix - The plugin generated 2408 characters of unexpected output during activation.
Version 1.2.2 | August 19, 2020
Fix - Uncaught TypeError: $(...).live is not a function
Tweak - Change border color of the preview variation color
Fully compatible with WordPress 5.5
Fully compatible with WooCommerce 4.4.0
Version 1.2.1 | March 23, 2020
Remove license checker on this plugin
Tweak - Add new method to update plugins
Version 1.2 | January 08, 2020
Notice: Use of undefined constant WVS_WOO_VERSION
Fatal error: Uncaught Error: Call to a member function attribute_label()
Fully compatible with WooCommerce v3.8.1
Version 1.1 | November 27, 2019
Fully compatible with WordPress 5.3
Fully compatible with WooVina 4.0
Allow plugin work with Personal license
Version 1.0 | September 18, 2019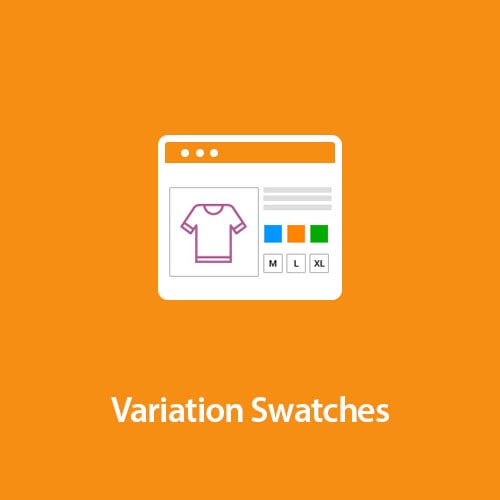 Version: 1.2.5
Last updated: April 29, 2021
WordPress Version: 5.5 or higher
WooVina Version: 3.2 or higher
WooCommerce Version: 3.7 or higher
PHP Version: 7.4 or higher
Languages: English