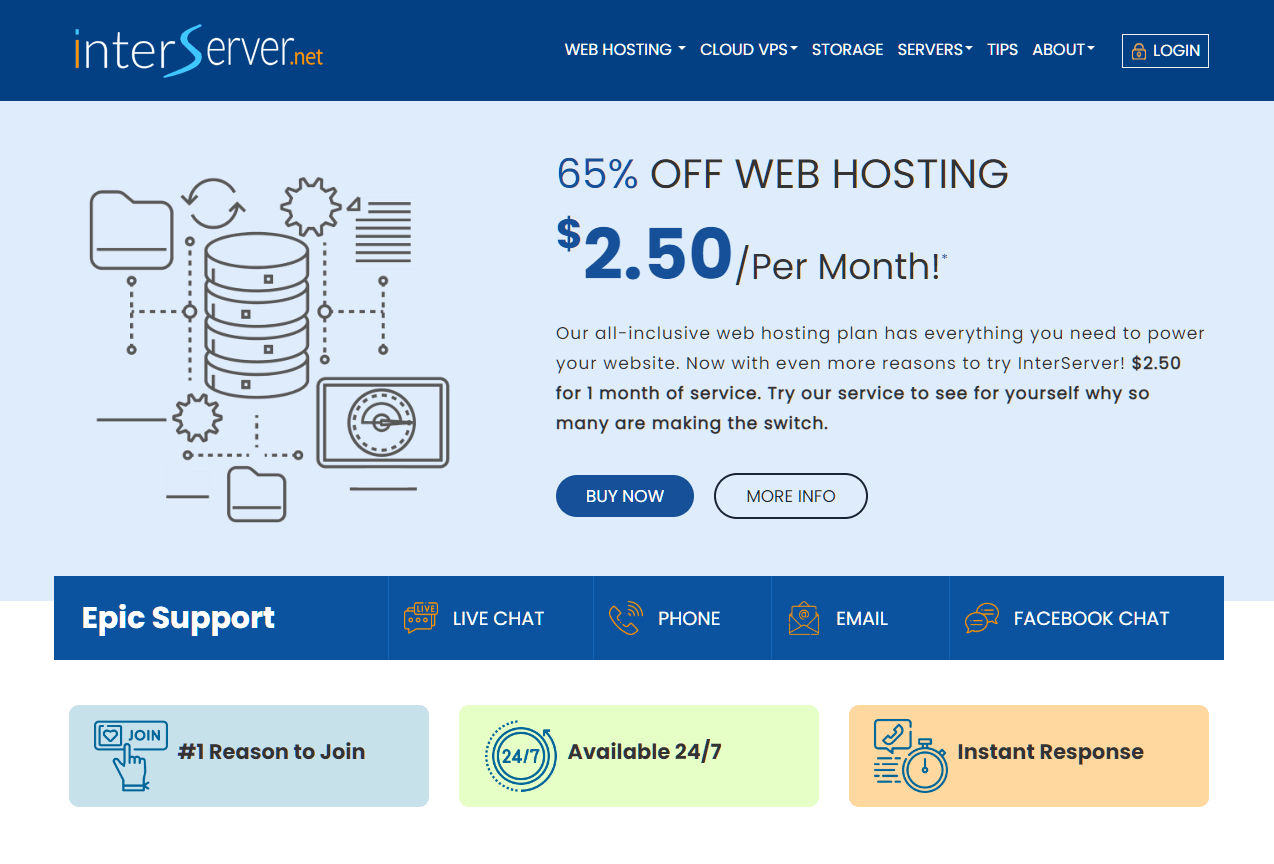 One of the biggest advantages of Interserver's hosting services is the speed at which it delivers content to your website visitors. With fast hosting, your website loads quickly, providing a seamless user experience that keeps visitors coming back. Moreover, Interserver offers PHP hosting, which is ideal for websites that require PHP scripting language to function. Whether you have a personal website, a blog, or an eCommerce store, Interserver's PHP hosting ensures that your website operates seamlessly and without any hiccups.
For businesses that use WordPress, Interserver offers WordPress hosting that is optimized for the platform. WordPress hosting provides easy installation, automatic updates, and server-level caching, all of which contribute to a faster and more secure website. Additionally, Interserver offers pre-configured WordPress hosting plans that are tailored to the specific needs of different businesses. This means that regardless of the size of your business or the number of visitors you receive, Interserver has a WordPress hosting plan that can cater to your needs.
Interserver is a web hosting provider that has been in the business for over two decades, providing reliable and affordable web hosting solutions to businesses of all sizes. With Interserver, you get round-the-clock support, 99.9% uptime guarantee, and a variety of hosting options to choose from. Additionally, Interserver offers easy-to-use control panels, such as cPanel and Plesk, that make it easy to manage your website.
In conclusion, Interserver's fast hosting, PHP hosting, and WordPress hosting services are your one-stop solution for all your online needs. With Interserver, you can rest assured that your website is in good hands, with fast loading times, reliable uptime, and excellent customer support. So, if you're in search of a web hosting provider that can cater to your business needs, look no further than Interserver.