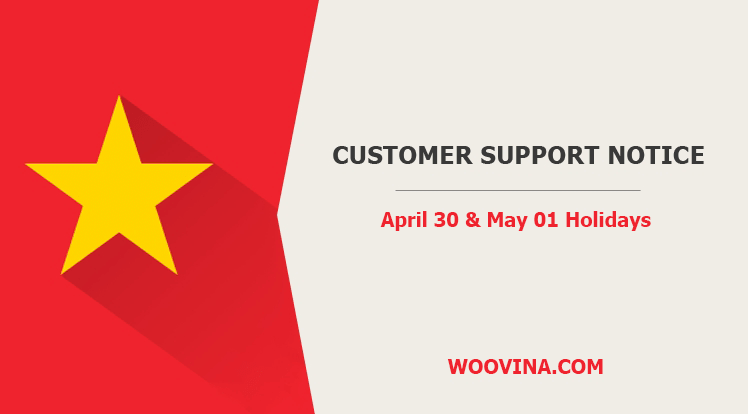 Dear Valued Customers,
Please be informed that our office will be closed from April 30, 2020 to May 30, 2020 (GMT+7) for long-period holidays Vietnam's Reunification Day 30-4 and International Labor Day 1/5 and resume to work on May 4, 2020.
Our online technical support will be still available during the holiday but there will be some delays in our response. We'll try to answer you as soon as possible, especially in urgent cases. For pre-sales or general questions, please refer to our FAQs or submit a ticket for more information.
We're sorry for the delay and any inconvenience this may cause.
Sincerely,
WooVina Team
PS: Have you used your $20 OFF yet? Your exclusive offer is going to expired soon! Hurry and enjoy these savings - we can't think of a better way to show our gratitude Shop Now