The answer for all your questions is yes, it's possible, Smart Slider 3 can do all of these: it is completely free, user friendly and it works well with your WooVina Theme as well.
In this tutorial, I am going to show you how you can import a demo Slider, make your own Smart Slider, and how you can create a Dynamic Post slider using the WooVina Theme.
Installing Smart Slider 3
You can easily install Smart Slider 3 when you go to Plugins → Add new. Search for Smart Slider 3 and after that you can install it.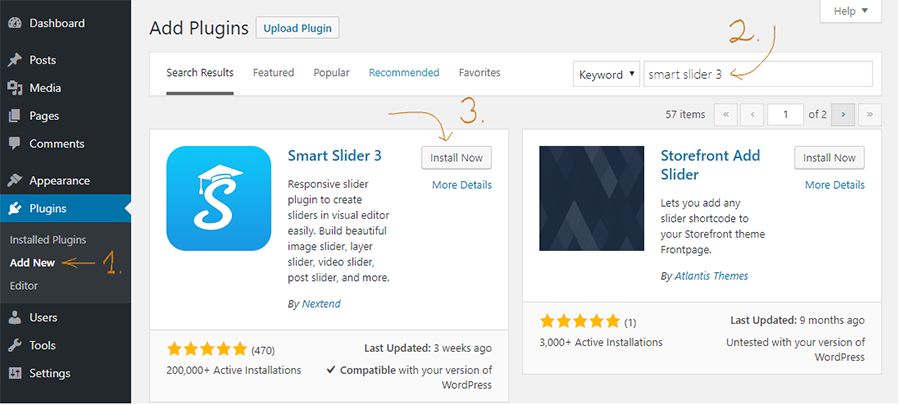 Other option is that you can directly download it from the Smart Slider 3 website and then you can upload it.
After that you can activate Smart Slider 3: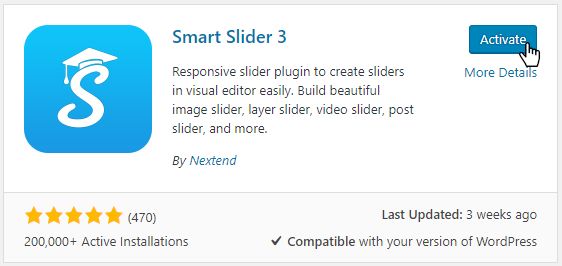 How can I Create my first Slide?
Importing a demo slider is great, but I would like to show you how you can make your own slider. I will show you how I build the first slide of a Full Width example slider.

First I choose the New Slider option on the dashboard and after that I choose the full width mode in a pop-up window.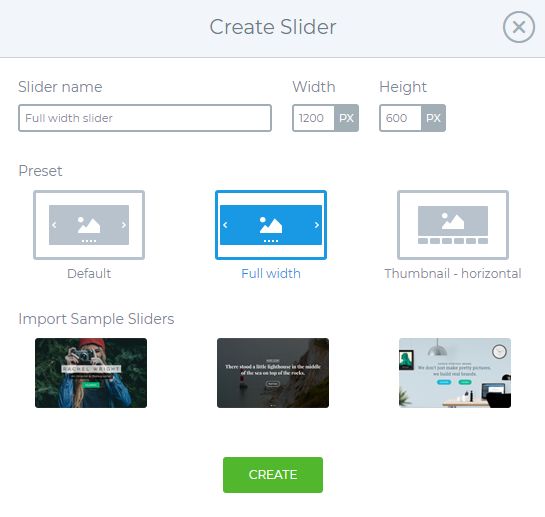 I set the slider size to 1200x600px and then I create my slider.
After that I add an empty slide, which has a linear gradient background color, so I set it in the Slide settings → background tab.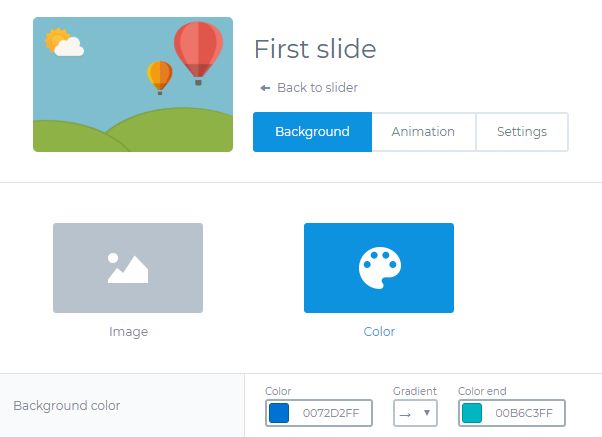 For building the slide I will use 2 different editing modes. One of them is the Content mode which works like a page builder, and you can build your slides quickly, and it has a great responsive behaviour. The other editing mode is the Canvas mode, where you can drag your layers anywhere but you should take care of the positioning and the responsivity.
On the original slider you can see that the content is on the left: the heading, the text and 2 buttons, and in the right side there is a laptop picture and on this picture there is a YouTube video layer. This image and video will be set in the canvas mode because in this mode you can put a layer above or below another layer.
I set a max-width to the content because I don't want a full width text in a line without break, and I don't need the content in the right side – the video will be there. So I'll position it to the left. And then I drop the Header, text layer, and the the buttons into the content. I set a little more left padding as on the other sides and between the layers I put little margin.
After that I go to the Design tab on the layer settings and set the color of the font and the font-family as well. To the Download button I give a download link, and set a hover effect.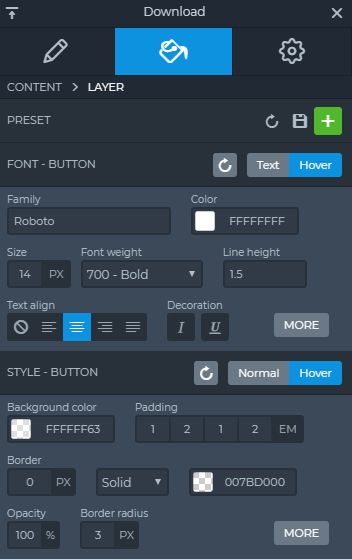 There is as lot of options to design your own layer and you can make it responsive as well, for example you can set padding with an "em" value, so on mobile devices these settings will be  good as well.
Now the content is ready.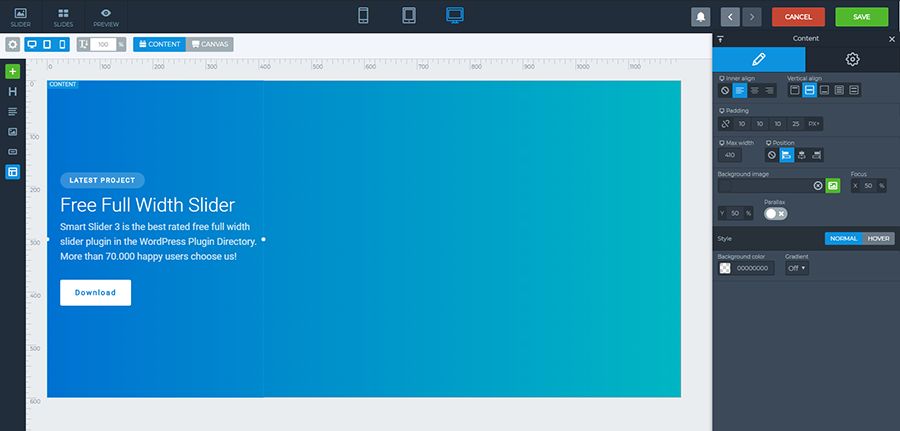 I have just 2 steps to finish: I put the Laptop image and the YouTube video layer in Canvas mode into the slide. I simply drag it into the right side and adjust them.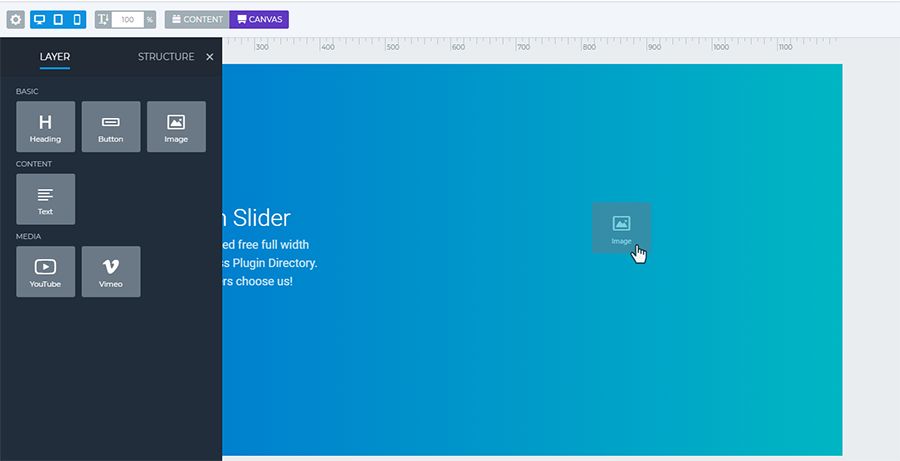 I think this laptop + video combination is not so important for appearing in the mobile devices, so I switch off the mobile view.
Now I check it in the responsive views and I can see that the Heading and the text layer are bigger than what I want, so I set a lower value to this with the font size scaler.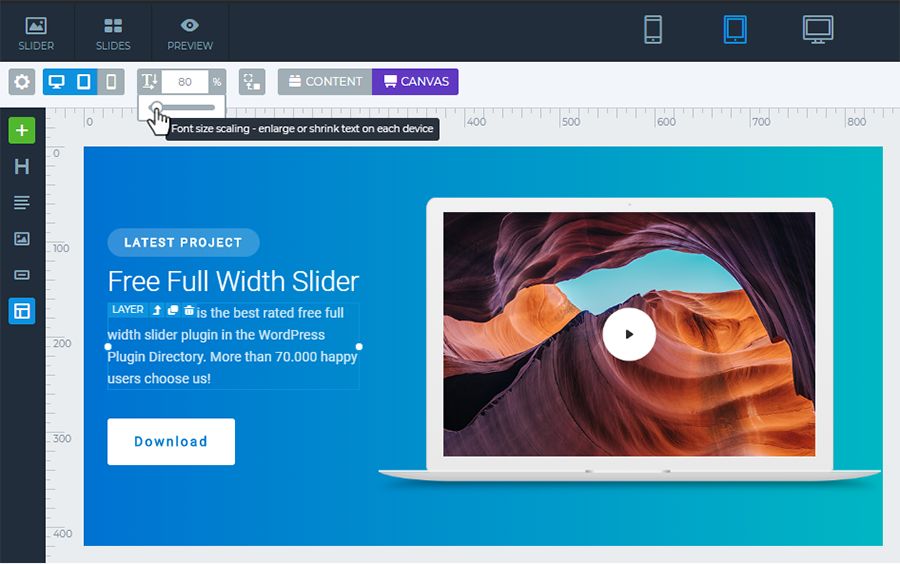 Now I'm ready with the first slide. If I would like to use more slides for my slider, it's enough if I duplicate this slider and change the video or the picture and replace the text, because the structure is already done, so I don't have to begin it from the first step.
How can I import a ready-to-use Slider?
After you've activated Smart Slider 3, you can go to the Smart Slider 3 menu, and there you will see the dashboard. You can add a New Slider or you can choose a template from the Template Library here. If you would like to create a slider fast, the easiest way is importing a demo Slider.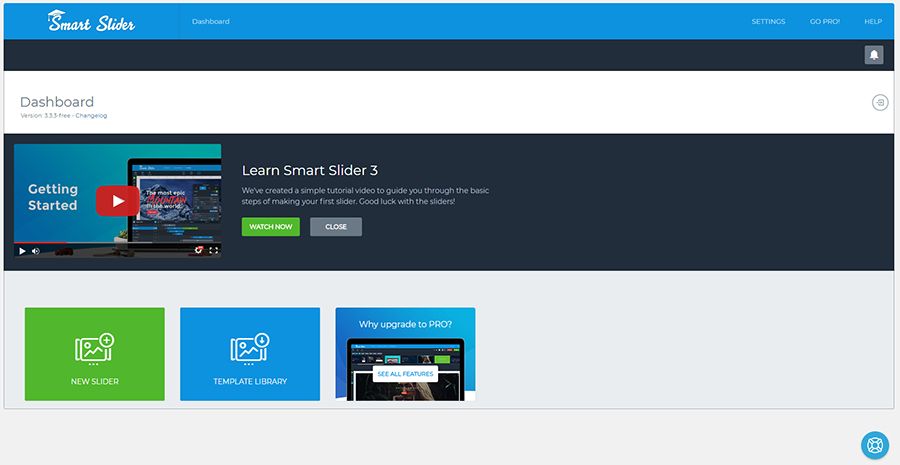 Smart Slider 3 has free demo sliders what you can easily add to your page.
In the Template library you can choose the slider what you would like to use, just click on the Import button, and the theme will be downloaded to your dashboard and you can customize it.

Using demo slides
After you've added a new slider or imported one from the templates, you can add more slides to your slider. Just click to Add Slide button.
There are a lot of options to make an image, video or empty slider and you can add Post and Dynamic sliders as well, or you can choose Static Overlay, which means that it will be always over your slider and slides, and it won't switch away. For example it is a good way to make a navigation.

You are able to use demo slides on your slider as well, there are a lot of prepared templates which you can customize. Click on the Library option and choose the template which you are going to use.

You can switch between dark or light Skin and select from the categories as well. And after you can customize your slide, you can change everything, the heading, text, layer and the background as well.
How can I insert my Slider to my WooVina Theme?
Inserting Smart Slider 3 in your WooVina Theme is very simple:
You can use the shortcode of the slider, and easily copy and paste it into a post or page.

Or with WooVina Extra plugin in WooVina Settings you can put your slider before/after the top bar, header, title or footer.
And there is another option, you can customize it with Elementor or other page builders by using the Smart Slider 3 widget.
How to make a custom header with Smart Slider 3?
By making a custom header you can use a page builder, which I think is the easiest way.
Just navigate to the Theme Panel → My library tab, then click Add New. (To the Theme Panel you need the Ocean Extra plugin, so you should add and activate this recommended plugin.) If you use Elementor page builder, choose Elementor Canvas template in Post Attributes, and after that you can add your slider into your theme.

When you are ready with the settings, navigate to the Appearance → Customize menu → Header → General, and choose your Custom Header. And now you have an own custom header.
Without page builder you can make a Template in the Theme Panel as well by using shortcode.
Final Thoughts
Sliders can be used in a number of ways, you should decide what you would like to get. And there are a lot of functions, what  I didn't write about. In Pro version, making a slider is more exciting because of the animations, the new layers, the parallax effects, shape divider effects and a lot of dynamic generators such as Facebook or Instagram, by which you can make your website live.