The main task of a business website is to provide a smooth user experience and retain regular users as well as attract new ones. There are different factors that have a great impact on user experiences like design concept and its intuitiveness, the speed of page loads, the quality, and value of content just like the writing service WritingJudge provides, and so on.
WordPress plugins are commonly integrated for the purpose of improving all these factors and correspond to the needs and expectations of their users (customers). 
Check out our collection of the top WordPress plugins to provide your website user with a seamless experience.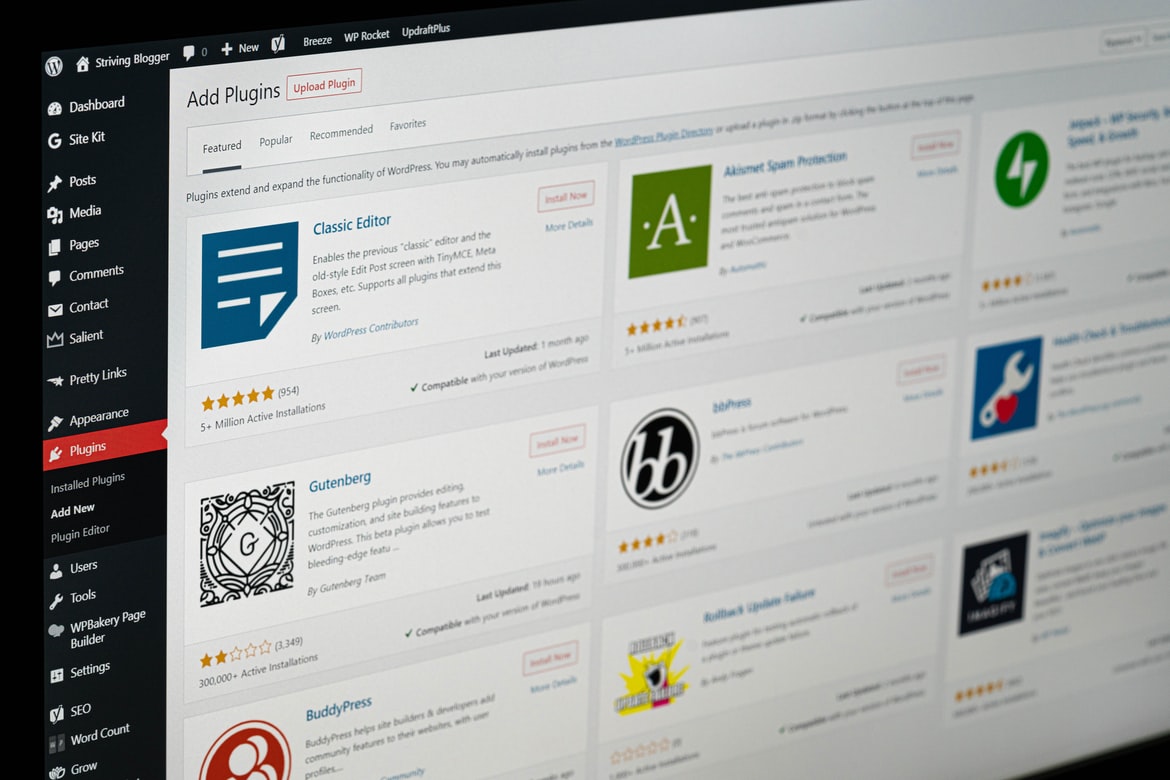 WP Super Cache
Super Cache plugin is responsible for speeding up the response to each user's request. The loading speed really matters as it lasts longer than 2-3 seconds, the user experience will decrease. How does it work? Super cache plugin creates static HTML files from all pages of your WordPress website to provide the users with them. Generally, it supports cache and ensures high loads for all users—registered as well as unregistered, but the logged-in users will receive specifically made cached files for them.
W3 Total Cache
W3 Total Cache plugin is tasked with enhancing the overall performance of your website and making its content rank in search engines. This is how it works—your current websites will be combined with a content delivery network that provides a holistic way of caching that allows your website to work better and quicker. The plugin provides caching of various elements within your business website like all blog and website pages, databases, CSS files, and more. Collecting cache from various sources allows analyzing this information and reporting on the overall efficiency of your website performance.
All in One SEO Pack
All in One SEO Pack aims to boost the SEO performance of your website content, helping you submit XML files to various search engines to make your content visible and rank. It can easily be integrated with other WordPress plugins as All in One is responsible for the SEO performance of your website, which you can track using Google Analytics. If you want to show your content to relevant users (your target audience), you must be sure that your articles are SEO optimized. So this WordPress plugin is a great tool to monitor the results.
Defender
Security is the number one priority for business websites. Defender is a kind of antivirus for your corporate website. The variety of cyberattacks is growing, and you need to keep up with them to be able to secure the sensitive data of your company and users. This WordPress plugin makes the work of your website admin much easier. It shows any suspicious activities within your website and can remove them right away.
Smush Pro
Custom writing service BestWritersOnline supports the opinion that visual content is the must-have option for writing business content. Images are the most frequently used types of visual content within blog articles of numerous companies. The images have to be of high resolution and clear to bring the readers valuable insights. Commonly, high-quality images are heavy and slow down the load speed of the pages of your website. Eventually, it discourages the users from providing an awful user experience.
Smush Pro plugin provides the features of image optimization. Each image within your content will be lighter, but the quality will remain.  Talking about other additional qualities of this plugin, these are:
the number of images you want to optimize is boundless;
the optimization is executed automatically;
the format of images matters and the file size has to be under 32 MB.
WooCommerce
WooCommerce is considered to be one of the most urgent and popular WordPress that allows integration of eCommerce platforms within the website. This feature is needed for websites (online stores) where users can make a purchase, create an order and pay online for this order. Another benefit of WooCommerce is that it requires no additional monthly or annual fees from users. The plugin supports all types of products or services you would like to sell on your website, providing you with easy management of your online store.
Mailchimp
Email marketing is an inevitable part of business marketing strategies to reach their target clients and enable cooperation with them. Mailchimp plugin helps with managing email marketing campaigns for your business. It offers two main features:
the first one is  to be integrated within your website for the purpose of collecting users information;
the second one is to help write well-structured marketing emails.
In addition, the Mailchimp plugin can be easily integrated with other plugins in order to provide contact forms on all your website pages and quickly expand your client database.
WSDesk
WSDesk plugin provides the options of creating a service desk (technical support) field within your business website. WSDesk ticketing systems collected the email requests and complaints of your users from various sources and stored them within a single database. Thereby, you can easily monitor and manage all these requests and be aware of what issues face your users within your website.
Some responses can be canned, while others will require individual communication with users. Thus, you will know what improvements you need to execute to boost the overall performance of your website and provide an excellent user experience.
In Conclusion
User experience consists of several options, and it relates not only to modern website design and color palettes. Modern users expect high speed of page loads including elements of visual content (animations, images, videos). Each of your competitors must have a business website similar to yours.
So you need to specify your core differentiators and advantages over them. In other cases, there is a huge probability of losing your users and potential customers.
Author's Bio:
Max Mitchell is the latest alumnus of our content marketing department. He is very passionate about typing, creating complicated spreadsheets, and consuming an inhuman amount of caffeine. Nevertheless, he is also the creative type of individual who will always find a new perspective on topics of interest.