Mobile Menu Improvement
When use the WooVina Theme, you can display your mobile menu in Sidebar, Drop Down or Full Screen.
Sidebar
Drop Down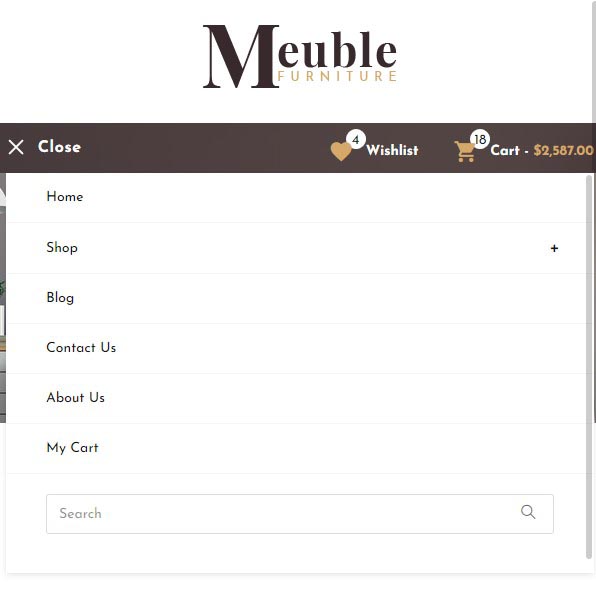 Full Screen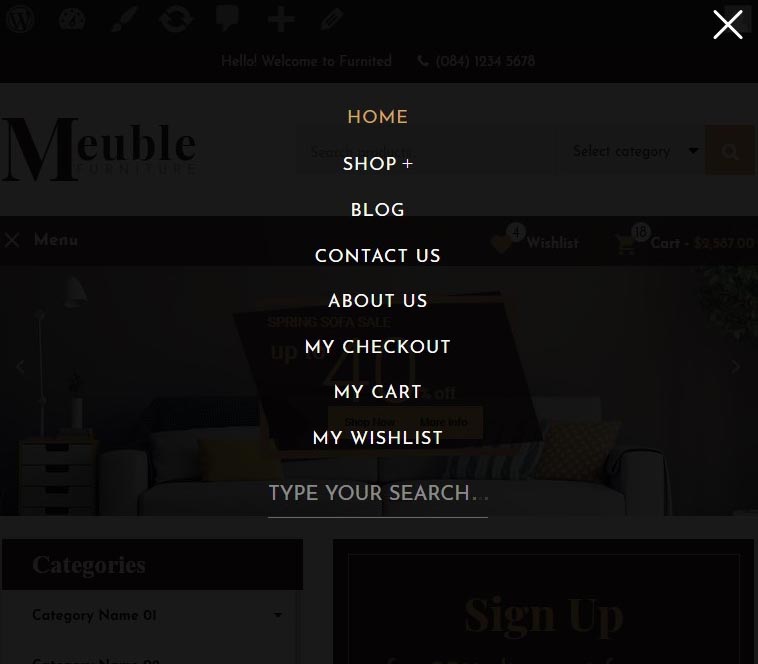 Another thing we have been working on is the mobile menu breakpoint, in this version you can now choose from what screen size you want to hide the navigation to display the link to open the mobile menu.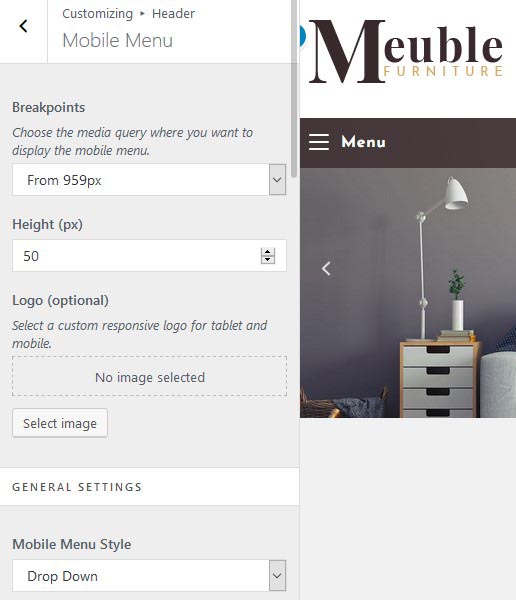 My Library Post Type
You can see a new tab in Theme Panel, this custom post type was created for the creation of a custom header, custom footer, custom footer callout, custom 404 page, etc, previously created via the page post type. This will allow you to not see its pages in your search results page or sitemap.
Why did you create this post type instead of using the page builders library?
The answer is very simple, it would have asked for too many codes. Creating a My Library post type in Theme Panel is much more simplier, it is fully compatible with popular page builders and the templates are very simple to retrieve via the customizer.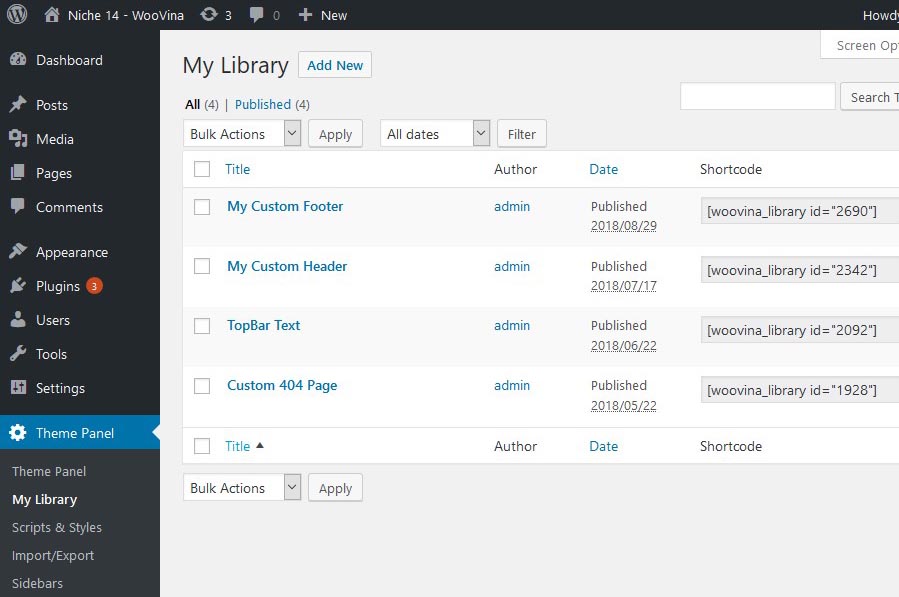 New Widgets in WooVina Elementor Widgets
Several new widgets have been added in the premium extension WooVina Elementor Widgets. Its widgets have been specially designed for the Custom Header style, a logo widget, a navigation widget with several styling options, an ajax search widget, ideal for eCommerce sites that would like to display a search in their header, and a Logged In/Out widget, this widget allows you to display a menu, text or shortcodes for logged in and logged out users, for example you can display a login/register link when the user is logged out and a my account link when he will be connected.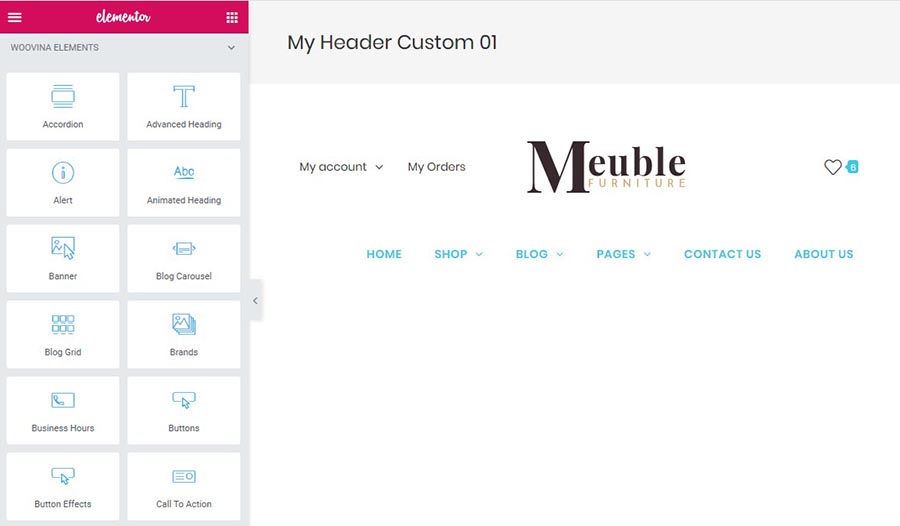 Video Tutorials
We were creating video tutorials on the official WooVina Theme YouTube channel.
I would make more and more videos so do not hesitate to subscribe to the channel to not miss anything.
You can also propose me videos that you would like to see, I will create two more videos on how to create a custom header and footer.