In 2020, the value of all eCommerce sales of physical goods was about 407 billion dollars. That confirms the influence the online world has on the habits of people. It seems that many of them would rather decide on purchasing items online than visiting the traditional stores.
Becoming a successful eCommerce business owner is a challenging task. The value of eCommerce sales also confirms the competition is tough. Of course, the quality of products, fast shipping, and good quality customer support remains essential factors that influence the success of every eCommerce store. However, people also need to have different types of advertising in mind. One of the ways to reach your target audience is by optimizing your WordPress Ecommerce with SEO intent.
Writing Isn't Easy
The WordPress eCommerce website is an ID of every business. That is the reason why content has to be engaging and valuable for all readers. Writing content is a challenging process that requires additional education and skill improvement. Using online services that companies like Get Good Grade offer is also an excellent option. People that have long writing experience can help eCommerce entrepreneurs grab the customer's attention.
Yet, the first thing business owners should have in mind is creating an irresistible headline for their WP eCommerce with SEO in mind. By optimizing the headlines, they can potentially improve their brand awareness, achieve better conversion rates, reduce advertising costs, and establish a professional brand image.
Accomplishing your goal is possible if you make all the necessary steps throughout the process. That is the reason why we would like to highlight all the stages entrepreneurs should pass to create an irresistible headline. Let's find them out together!
Creativity before Optimization
One of the copywriting principles is to use creativity when writing the headline for the WP eCommerce store. In this stage, thinking about keywords is unnecessary. Creativity helps people think of a headline that is not generic. In that way, they raise their chances to reach excellent SEO rankings.
It would be smart to check how the most successful businesses in the industry are doing it. Of course, copy/pasting their headlines will not make the eCommerce store unique in any way. Their writing style should only serve as an inspiration that entrepreneurs should upgrade and adapt to their business.
A good reputation is not the only reason why someone should strive to make unique headlines. The headlines are, more or less, similar in shops that operate in the same niche. Even if customers don't mind, Google will, and you won't manage to improve your rankings. That is the reason why using tools like Grammarly, 1text, and others would be a smart move. You will manage to check the uniqueness of your headlines and overall content with them.
Now, Find the Relevant Keywords
Finding the search terms options is the next step the entrepreneurs should make. Doing that without a good quality keyword research tool is going to be impossible. Fortunately, there are many tools like Jaaxy and Soovle that can help you find the most relevant ones.
There is no need to experiment with things. For instance, let's imagine that a shop is selling only T-Shirts. Logically, using the keyword "T-Shirt" is going to be the correct choice. However, shops should also use those keywords that can relate to the niche.
Yet, there is one additional thing all business owners should know. Stuffing many keywords in the heading. In that way, they will potentially decrease the value of their headlines. Finding a balance between creativity and optimization is the key.
The Headlines Should be Simple and Short
Optimizing your WordPress eCommerce store may seem like a challenging task. However, the task of every business owner is to keep it simple.
A good example of that could be online stores like PartakeFoods. Their headlines are simple, creative, and full of keywords. For instance, you can check their 5-in-1 Baking Mix. The headline "5-in-1 Baking mix, as always gluten-free, vegan & allergy-friendly" meets all the criteria of an engaging headline. The title explains everything you know about the product and covers the keywords a person would look for on Google. It is an example of the balance that we previously mentioned.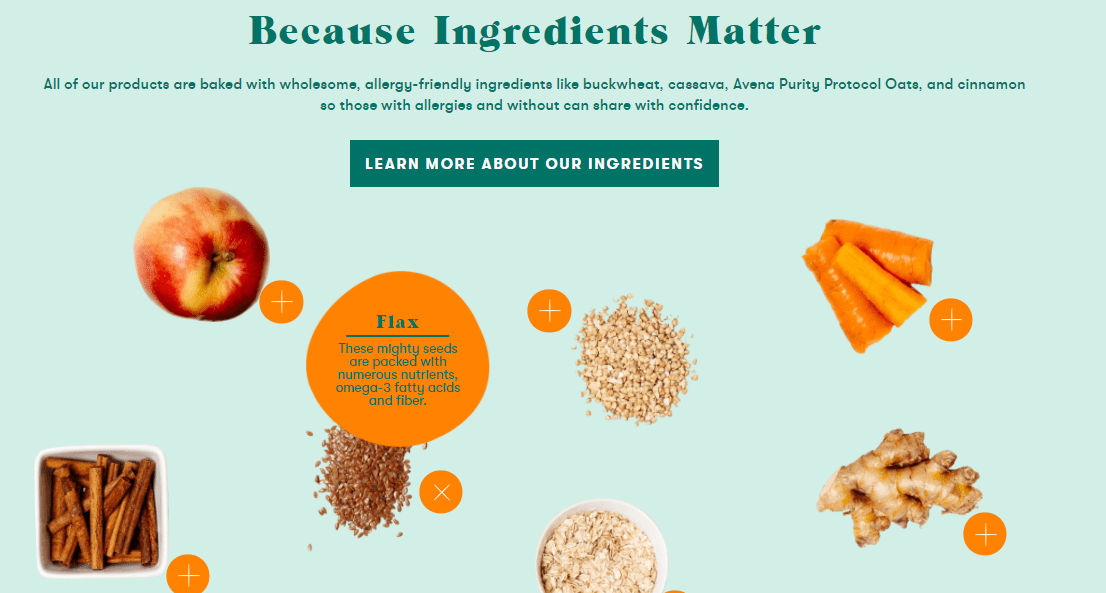 Source: partakefoods.com
Headlines Should Contain "Call to Action" Part
Call-To-Action is a marketing strategy that exists for a long period. It comes in different forms. For example, the eCommerce store will invite people to check the latest products. On the other hand, they can also write tips on how to use a product or solve a particular problem with the product.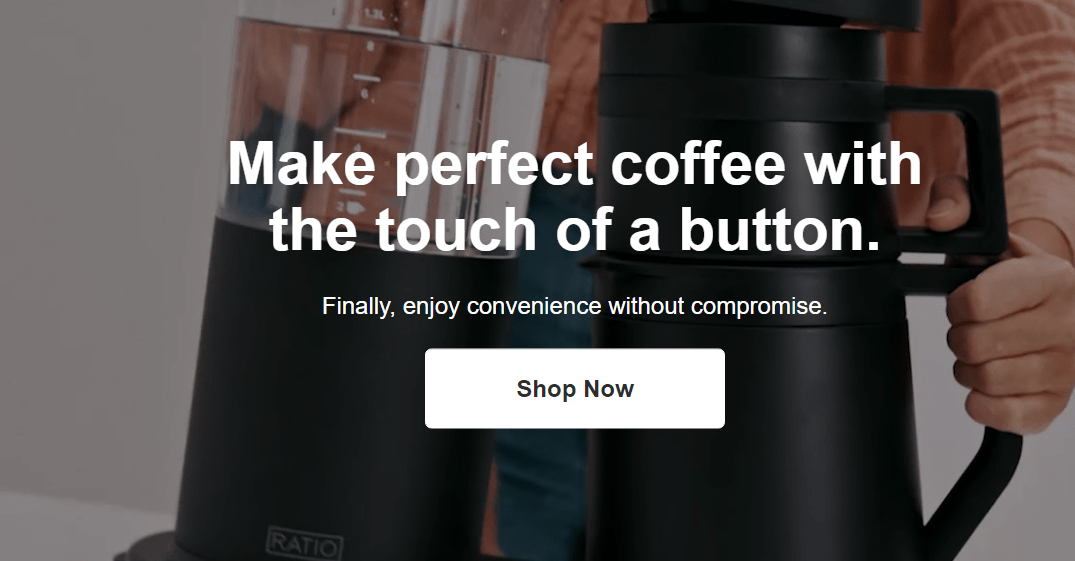 The method RatioCoffee uses can serve as an inspiration for many eCommerce business owners. Their headline is simple, and it explains which products the visitors can find on their website. On the other hand, the Call-to-Action part comes in the form of the "Shop Now" button.
Draw People's Attention with Questions
Entrepreneurs need to understand one thing. Marketing is not only about eye-pleasing designs, easy-to-read content, etc. They also need to use different psychological mechanisms to grab the attention of the website visitor. People, in general, are conversational beings. Because of that, they are willing to give answers to all the questions they receive. At least, that is the way how our subconsciousness works.
Headlines can also be in the form of questions. That option especially counts if a blog is part of your eCommerce WordPress website. In that way, you will intrigue the reader and convince him to invest additional effort to find an answer. Still, for SEO purposes, you should use only questions that are searchable on Google. In that way, you will manage to boost your rankings and intrigue the readers at the same time.
Toms website can be the right example of that. The headline you will see when reaching the brand of the website is simple. It explains what they are selling, sends a clear message, and calls the customers to action. However, it also contains a simple question that makes the headline more engaging.
Final Thought
Business owners have to understand that SEO and creativity go together. There is no reason to use only one headline per website page. Find the creative phrases, check their searchability, and use a few of them at the same time. Sooner or later, entrepreneurs get used to making these combinations. On the other hand, if they don't improve their writing skills, hiring a writing service is an excellent alternative.