If you want to remove the page header from ALL pages, posts and archives on the site you can do so via the Customizer at Appearance > Customize > General Options > Page Title and set the style to "Hidden".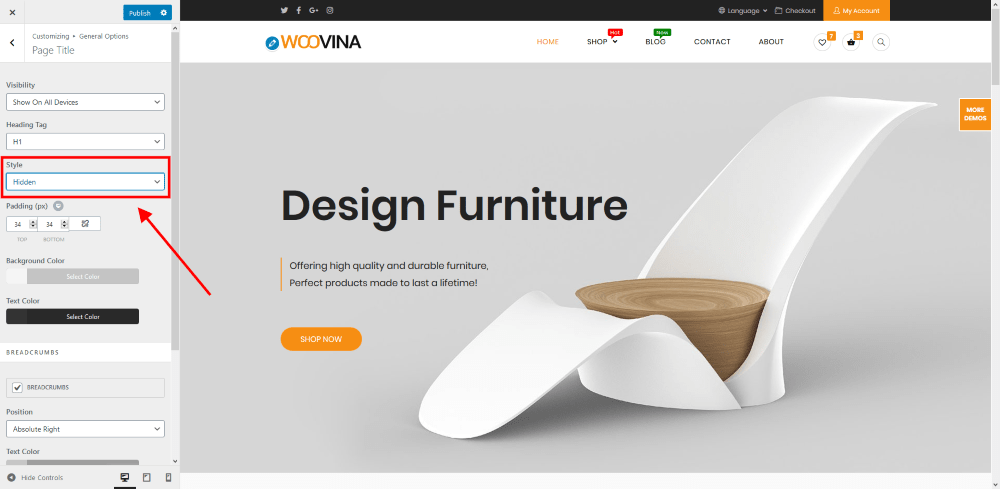 Disabling via Individual Page/Post Settings
The quickest and easiest way to disable the Page Title is via the built-in WooVina Settings:
Open/edit your page/post in WordPress
Scroll down to WooVina Settings
Go to section Title
Select Disable for the Display Page Title option
Update your blog post article.
Individual page/post settings are only available if you have the WooVina Extra plugin installed and active.